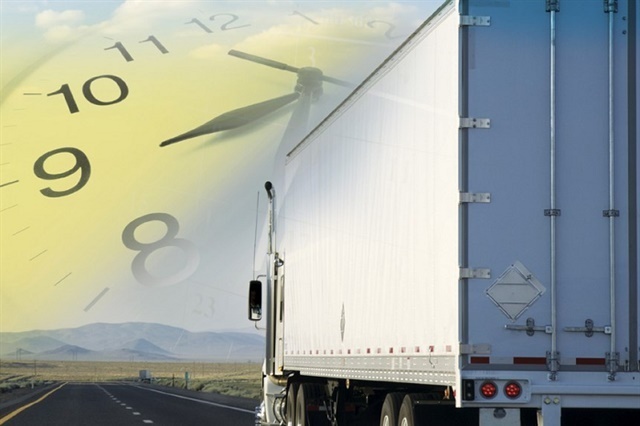 By Jim Park
HOS rules were created in 1930 and would remain fundamentally unchanged until 1995, when Congress directed the DOT to establish a new set rules incorporating the latest scientific understanding of human fatigue and alertness.
">
How the hours of service rules for truck drivers ever became a safety regulation is a question that has vexed many in the industry.
The rules came into being in the 1930s as a combination of labor and economic regulation intended to bring some stability to the nascent trucking industry, and to protect workers from overly demanding employers. There were few rules to speak of at the time, and little was known scientifically about fatigue, sleep, driver performance, or crash causation.
The earliest regulations requiring rest for truck drivers, circa 1935, allowed drivers to work 12 hours within a 15-hour period while requiring nine hours of rest and three hours of breaks within a 24-hour day. That rule also established a weekly maximum of 60 hours on-duty over seven consecutive days. Sound familiar?
A few years later, organized labor petitioned trucking's regulator, the Interstate Commerce Commission, for a reduction in the hours drivers were required to work, proposing an eight-hour daily limit and 48-hour weekly limit. The ICC, lacking any specific knowledge on the matter, asked the U.S. Public Health Service in 1938 to investigate truck driver hours of work. The resulting report was not very conclusive, but it did note, "… a reasonable limitation of the HOS would … act in the interest of highway safety."
The rules would not change substantially until 1962, when the ICC eliminated the 24-hour framework and replaced it with a rotation that allowed the driver to drive up to 10 hours within a 15-hour period before being required to take eight hours off. The net effect allowed the work/sleep rotation to slip to as
Source:: http://www.truckinginfo.com/channel/safety-compliance/article/story/2018/03/where-did-the-hours-of-service-rules-come-from-anyway.aspx
Related
Comments
comments